Equality Law Section Editors
The Section Editors choose the Contributing Editors and exercise editorial control over their section. In addition, each Section Editor will write at least one contribution ("jot") per year. Questions about contributing to a section ought usually to be addressed to the section editors.

Professor Marc Spindelman
Isadore and Ida Topper Professor of Law
The Michael E. Moritz College of Law at Ohio State University

Professor Ann Tweedy
Secretary, Board of the Federal Bar Association's Indian Law Section
In-House Counsel, Muckleshoot Indian Tribe in WA
Associate Professor, University of South Dakota Knudson School of Law
Contributing Editors
Contributing Editors agree to write at least one jot for Jotwell each year.

Professor Erez Aloni
Assistant Professor at Peter A. Allard School of Law
University of British Columbia

Professor Kim Brooks
Professor of Law
Dalhousie University Schulich School of Law

Professor Chao-Ju Chen
National Taiwan University College of Law

Professor Elaine Craig
Dalhousie University Schulich School of Law

Professor Maneesha Deckha
Professor and Lansdowne Chair in Law
University of Victoria

Professor Doron Dorfman
Associate Professor of Law, Syracuse University College of Law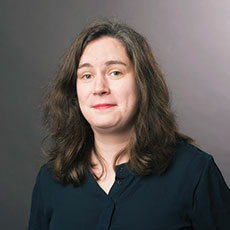 Professor Mairead Enright
University of Birmingham Law School
Professor Andrea Freeman
University of Hawaii William S. Richardson School of Law
Professor Sonia Lawrence
Graduate Program Director
Director, Institute for Feminist Legal Studies
York University Osgoode Hall Law School
Professor Saru M. Matambanadzo
Moise S. Steeg, Jr. Associate Professor of Law
Tulane Law School

Professor Ruthann Robson
Professor of Law and University Distinguished Professor
City University of New York School of Law

Professor Rakhi Ruparelia
University of Ottawa Common Law Section
Professor Natsu Taylor Saito
Regents' Professor and Professor of Law
Georgia State University College of Law

Professor Jhuma Sen
Jindal Global Law School
Professor Ezra Young
Visiting Assistant Professor of Law
Cornell Law School